Integrated Report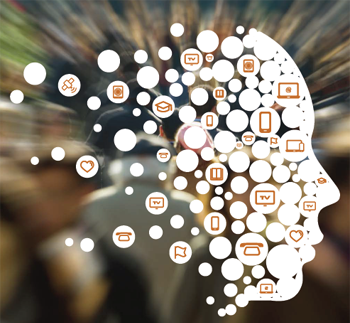 We are pleased to present to you the second Integrated Annual Report of VIVACOM. The main aim of the report is to initiate high levelof transparency on our strategy to create value in the short,medium and long term for our key stakeholders.We have several years of experience in publishing Sustainabilityreports (from 2014 to 2015), and since the 2016 we made anupgrade towards an Integrated annual reporting in order to show the impact of VIVACOM`s activities and our relationshipswith all target groups in greater detail. The present reportcovers the most important topics, achievements and challengesfor the company in 2017 in the context of the economic andsocial environment on the market.
2017 was the first of many years in which optimism in both economic analyzes and public attitudes prevailed over pessimism. In 2017, we witnessed the lasting abandonment of the word "crisis" from public speaking. It has gradually been displaced by the perceived feeling that our country is entering a phase of growth and uplift, and it is time for each sector and each company to actively seek ways to develop and improve their performance. In response to the changing macro and micro-economicenvironment, in VIVACOM we changed our focus from offeringquality telecom services at an affordable price, to payingattention to the segment of users looking for more content for greater value.
One of the main focuses of our company was the 4G service – we succeeded to win an award for The fastest mobile network in Bulgaria in 2017, according to an analysis of the results of the Ookla mobile application (Fastest average download speeds on 4G and the Speedtest Award winner for overall network speed for 2017. Based on Ookla's analysis of Speedtest Intelligence data. For more information here). In addition to this award, at the end of 2017, we extended our 4G network coverage to 99% of the country's population.
For the fifth consecutive year VIVACOM retaines a leading position on the Bulgarian telecom market with a total revenue of BGN 890 million. Our company regained its leadership position on the fixed broadband market with 26% market share at the end of 2017 and we are also the leading IPTV operator with biggest number of clients for yet another year.
The report has been prepared in line with the reporting framework published by the International Integrated Reporting Council (IIRC), the "Core" option of the Global Reporting Initiative guidelines – G4, as well as other relevant guidelines published on this topic. All reported data has been duly reviewed, analyzed and consolidated, and fully corresponds with our official reports.
See the full report here
See the integrated report for 2016 here
See the sustainability report for 2015 here
See the sustainability report for 2014 here